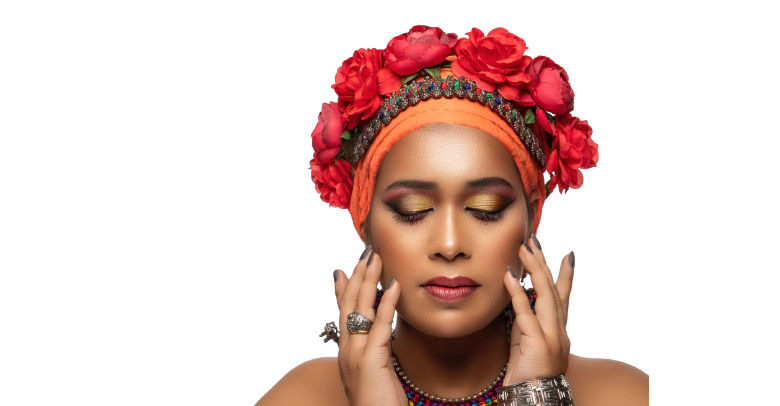 Suchi – tHE COACH
A Multipassionate-tastic!
A PERSONA MANAGEMENT & A CAREER Solution coach
A PHILANTHROPIST & AN INTERNATIONAL MODEL





"Each Calender year, I work one-on-one with a limited number of aspiring Fashionista's, Visionaries, Leaders, Entrepreneurs, Executives and high achievers who are ready for their next level of success and help them overcome barrier to their growth"
– Suchismita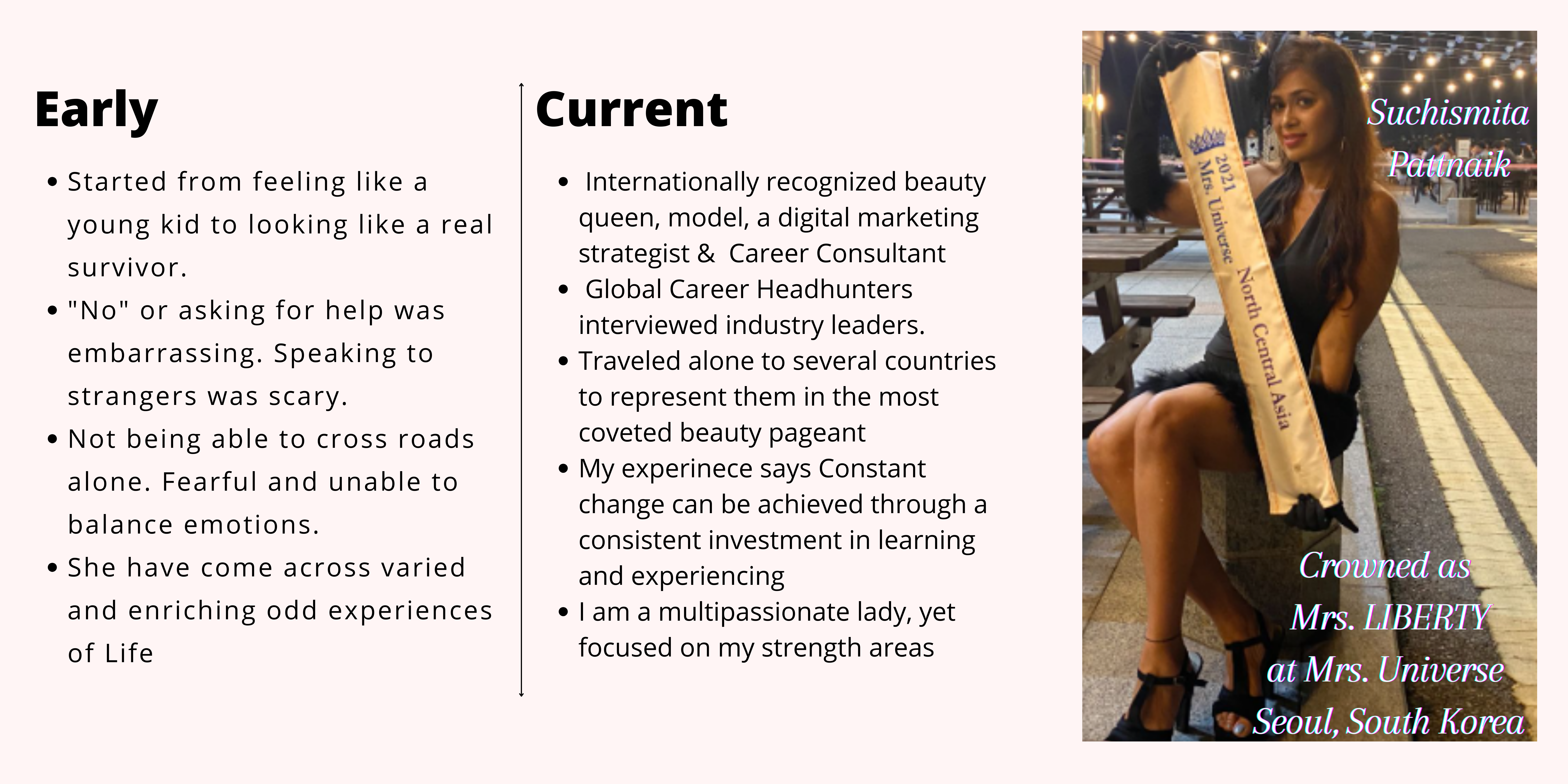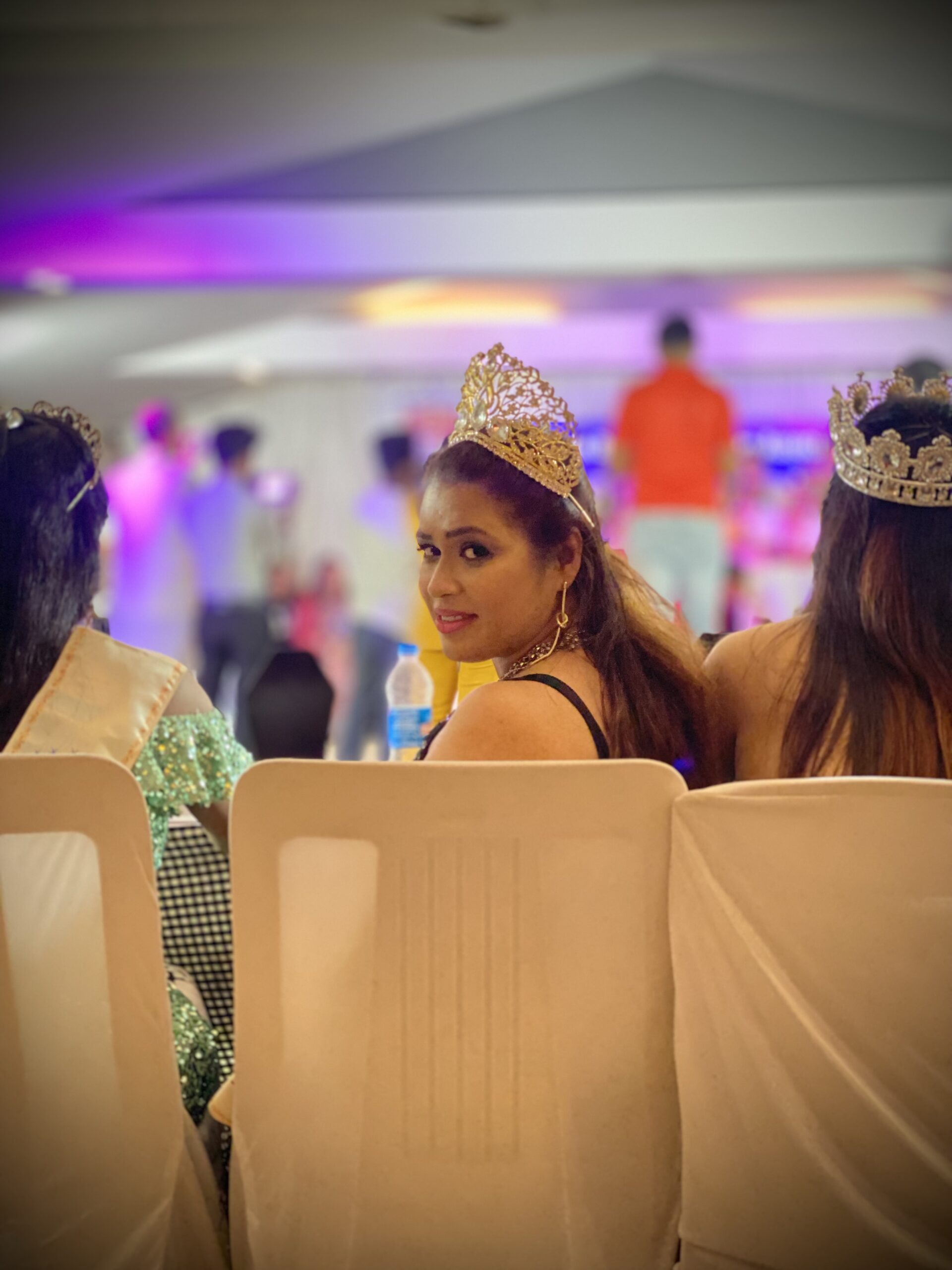 Create "The Brand Image" with SUCHI
A fashion, beauty, lifestyle and career blogger with over fifteen years of experience in the industry and works in a unique way. Proven record of achieving success with some of the biggest names in the business, and she brings the courage to achieve the brand's goals and objectives.
She is chosen to be Brand Ambassador of several renowned organizations, willing to help you promote your brand and take it to the next level by her content.
She is part of several communities that helps her to bring popularity to your brand.
Reach 500+ daily active users globally in Instagram, Facebook , Linkedin, and other social media platform
Get noticed like never before with Suchismita (Suchi).
Start Today! Generate More Leads. Build Audience. Global Reach. Increase Engagement and Boost Revenue.
Her goal is to build and nurture genuine brand love and you are just a click away.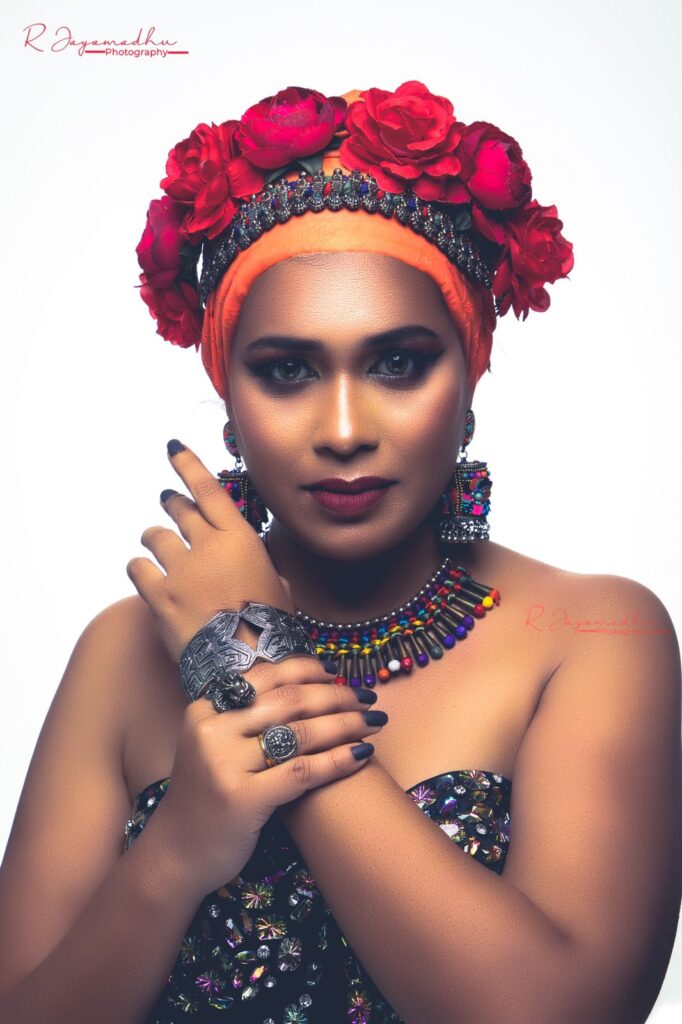 Creating "My Style, My Rules"
Meet Suchi, a model and style coach with a unique fashion sense and an eye for creativity.
Dressing the way, you want
Suchi is here to help you figure out the key to dressing for your body type, skin tone, and lifestyle. With her expertise in fashion industry, she'll make sure you always look your best without having to spend hours scrolling through clothes.
Style that won't break the Bank
Suchi's goal is to provide high-quality service at an affordable price so that everyone can enjoy the benefit of her expertise. She also offers exclusive deals from time to time so be sure to subscribe to receive updates on new offers.
Your personal stylist in your pocket
Suchi will be at your service 24/7 with instant chat support available on both messenger and phone call so that you never have any problem reaching her or getting what you need!
Let me help you with your project
Take the next step towards your modelling journey
Career Solution Coach
One-Stop Solution
Suchismita aims in providing one-stop solution to all your career needs starting from resume building, interview preparation, online training followed with Personal & Career branding.

Learn from the Best
Get advice from Suchi's years of experience by signing up for her success club Now! Plus, you'll also get access to exclusive real time Industry content on how to ace an interview, perfect for those tricky questions.

You're in Industry expert hands
That's why Suchi's success club is designed for you – so that you can become the person you always wanted to be!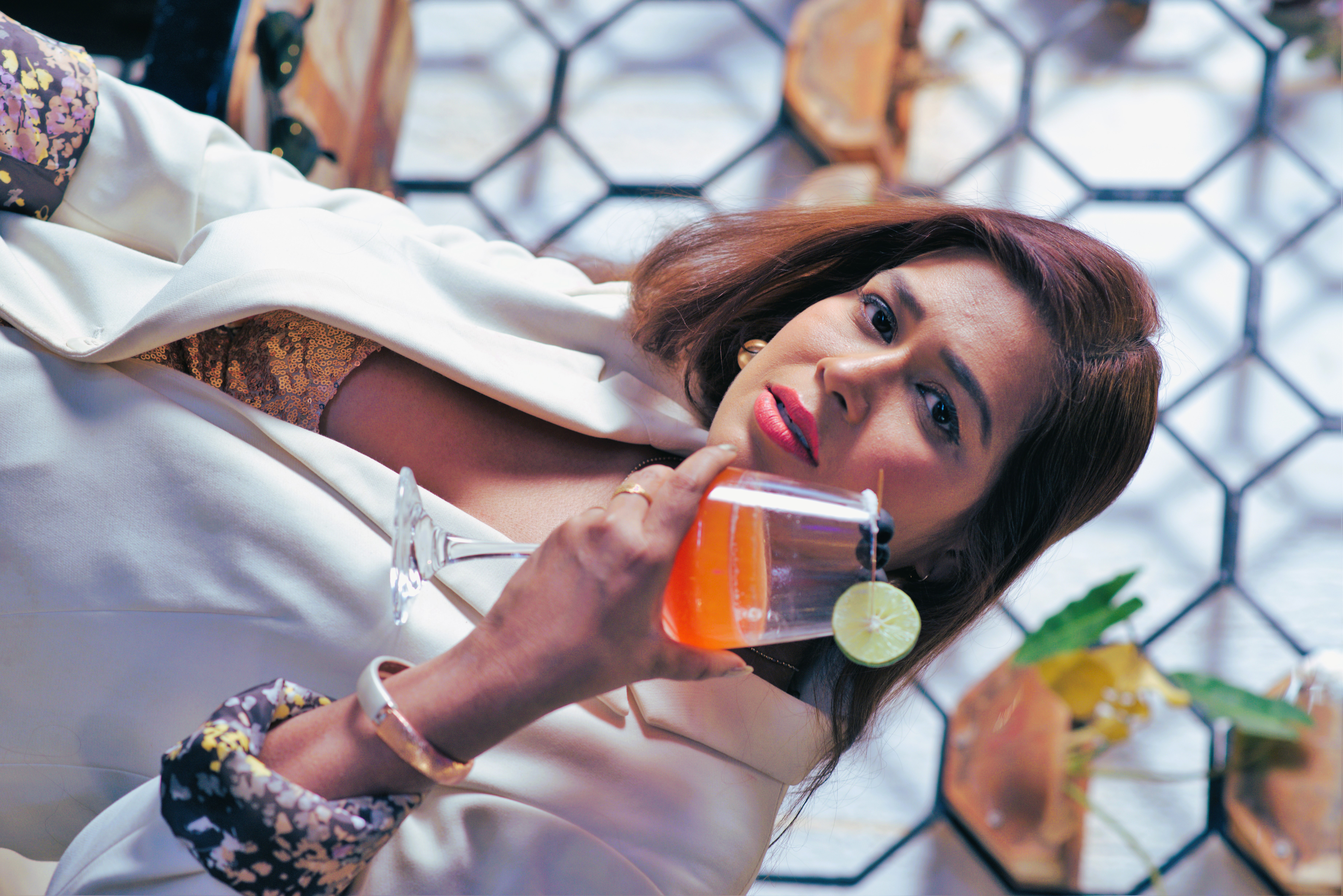 With plethora of industry experience, groomed by international genius into Appearance, Behavior & Communication, Suchi's mission is to transform lives by guiding, mentoring, educating people in building the right Image to their audience.
Appropriate body language including etiquette that helps to create a positive and powerful everlasting "first impression" that not only gets more opportunities in life but also leaves behind the print of unforgettable "WOW FACTOR".
An understanding of the International Style Scale as per one's role, goal, and profession as well as their unique physical cues, their likes & dislikes, tastes, followed with psychological traits has been my interest. Her offering includes interventions in the areas of Visual, Non-Verbal, Interpersonal Communication Skills, fashion & style, etiquette and Personal Branding of her clients.
"WANT TO FEEL MORE CONFIDENT THIS MINUTE"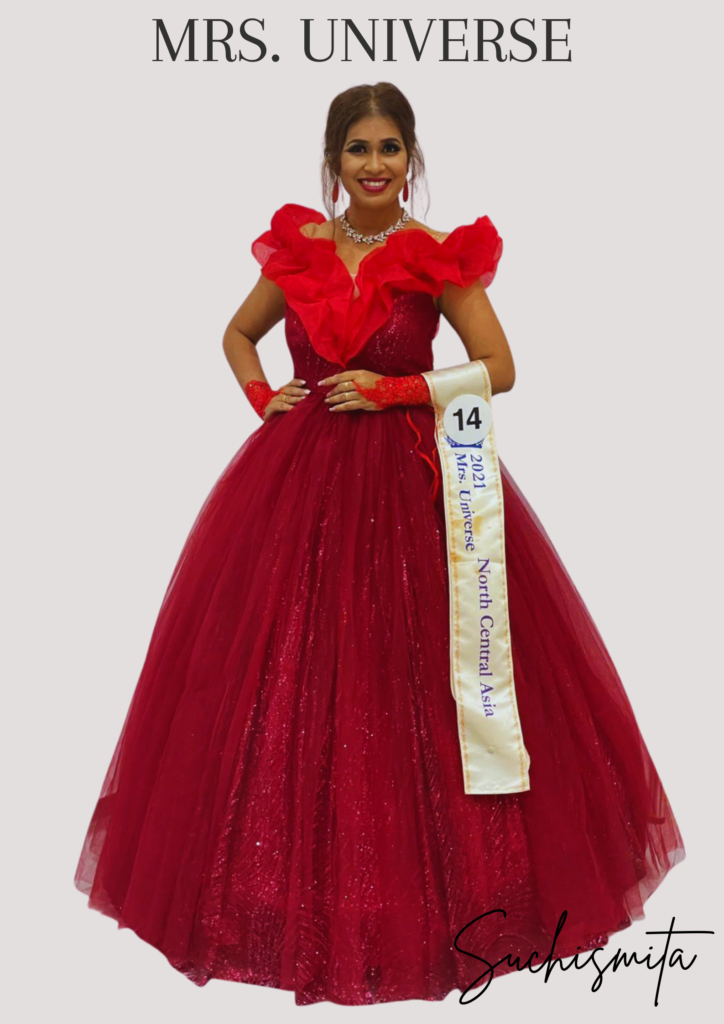 BELIEVE YOU CAN DO IT
– Suchismita Pattnaik
Background
An influencer for many, a change maker, a voice for women empowerment, and child safety, a philanthropist, and an internationally acclaimed beauty queen, Suchismita (Mrs. Universe – Liberty) has helped develop workshops and programs that have transformed the lives of men and women, and altered the course of education throughout the country and across the world.
She has worked with Standard Chartered Bank, Alstom, and Siemens to name a few, and has hired leaders, c-suites, and executives for critical projects. Never Settle is her attitude and she has worked for the diversified industry as Global Talent Research.
English Literature is her majors which adds creativity, communication skills, imagination, logic, reasoning and writing skills.
She has worked for international endorsement, product collaboration, and brand ambassador for prestigious pageants, and has collected several crowns, glory, and sash for the Country.
As brilliant Bill Gates quotes " Power comes not from knowledge kept but from knowledge the shared." The vision stays simple – to share knowledge and hands-on experience with one looking forward.
Experience
– Starting from feeling like a kid to a survivor she has not been less than a Phoenix which motivates her to support and transform lives for good.
– Mrs. Universe Liberty Suchismita have plethora of experience into international beauty pageant. Groomed by Anjali and Alesia Rout (Cocoaberry team) in Mauritius and international experts in South Korea she brings in rich knowledge into fashion, makeup and persona management.
– A Master's in English Literature adds creativity, imagination, logic, and reasoning to her communication.
– Having worked with Multinational corporates in Human Resource, placing niche and lateral (leaders) to the esteemed organization, and a LinkedIn trained expert, she has a tremendous real-time experience in Career Branding and ace the interview technique.
– During the pandemic Suchismita has added new feathers to her hat, announced as the top performer, graded by the esteemed institution in Strategic Digital Marketing. With all her previous achievements Suchismita believes to stay updated with the new trends and strategies.
Your first consultation is on me